Official RoboGames Hotels and Locales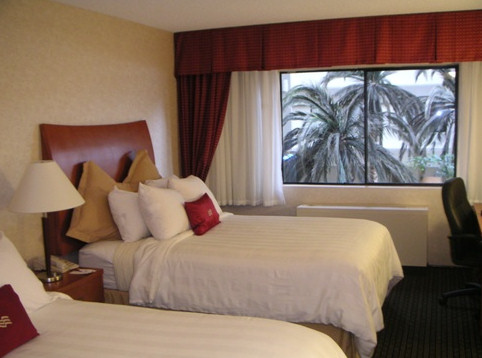 This year, to help all contestants, RoboGames has an official hotel - DoubleTree by Hilton Hotel Pleasanton - very close to the venue. There are lots of benefits:
Discounted room rate is only $129.00/night.
Multi-room suites are available - these suites are big enough to sleep several people.
Breakfast buffet, only $10 for all RoboGames people staying at the hotel.
In-hotel restaurants, cocktail lounge, and full sports bar (which will feature RG highlights each night!)
Get the inside scoop on the event at the sports bar where all the RoboGames staff go to relax each night.
You can book online at Doubltree or call +1 925-463-8000, and make sure to mention the group name "RoboGames 2023."

Printable version of this Page. | Subscribe to our mailing list!