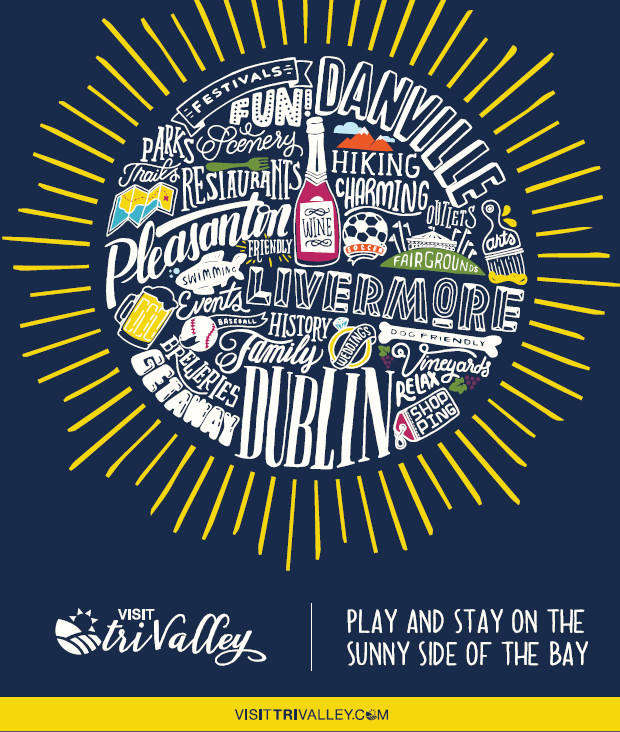 You already know our neighbors: foggy San Francisco, gritty Oakland, and wallet-crushing Napa Valley. It's time to break out of the ordinary tourist routines and venture to Northern California's Tri-Valley.

Set amidst rolling hills, vineyards and grand oak trees, we haven't let our explosive growth bury our classic American charm and undeniable wine heritage. Pleasanton, Livermore, Dublin and Danville are bustling with events, restaurants, cafes, galleries, theaters and shops, so there's never a shortage of things to do. From lively street festivals to the serene Livermore Valley wine region, it's no wonder why our cities have been hailed as one of the "Hottest Neighborhoods in America" (Business Insider, 2013) and ranked in the top 5 of "America's 50 Best Cities to Live In" (USA Today, 2014).

Just 45 minutes east of the Golden Gate Bridge, "the Sunny Side of the Bay" has been a favorite getaway for the discerning, high net worth mavericks of Silicon Valley, so isn't it time to see what you're missing?